Prima lor placă a avut succes internațional, fiind scoasă pe Recordeep în Franța.

Acum LOy lansează Voyage Prive. Uite câteva recenzii de la "cei mari":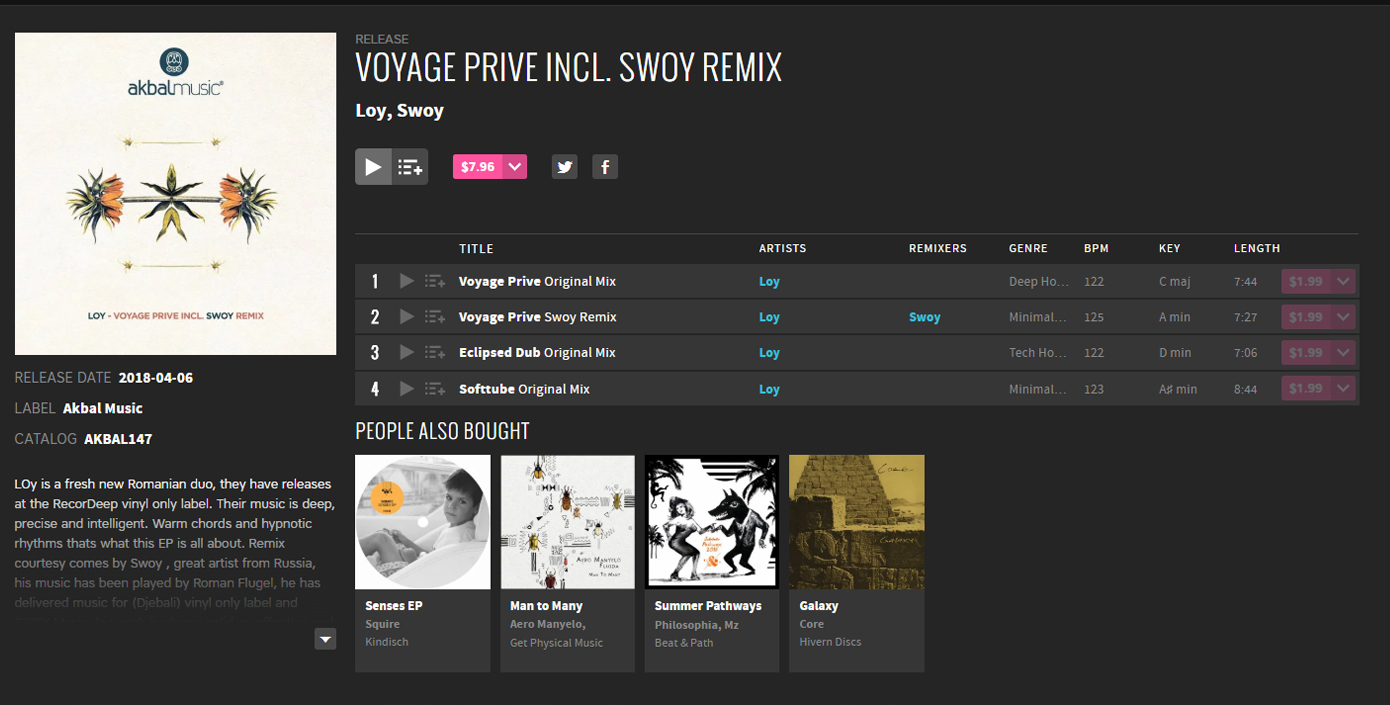 Feedback:
Sasha : Great EP. thank you for the music!
XLR8R: dope release nice work
Ray Okpara: Softtube for me
Gab Rhome: Solid package here – straightforward subdued grooves.
Dance Spirit: supah grooves <3 :)
Death on the Balcony: Lovely EP.. will play these! hard to pick a fave!
Audiofly: nice nice"
YokoO: Lovely thank you : )
Argenis Brito: thank you, solid release
Nick Warren: All 3 originals are very cool, support from me
Jozif: what a delicious package some proper classy deep dreamy business
Voi ce credeti?