Their first song was an international succes, and was released on Recordeep, a French Record Label.

LOy is a newly formed Duo consisting of two passionate producers, Azteca and Bolivar. They have recently released an EP called "Voyage Prive". Here are some reviews from some big artists: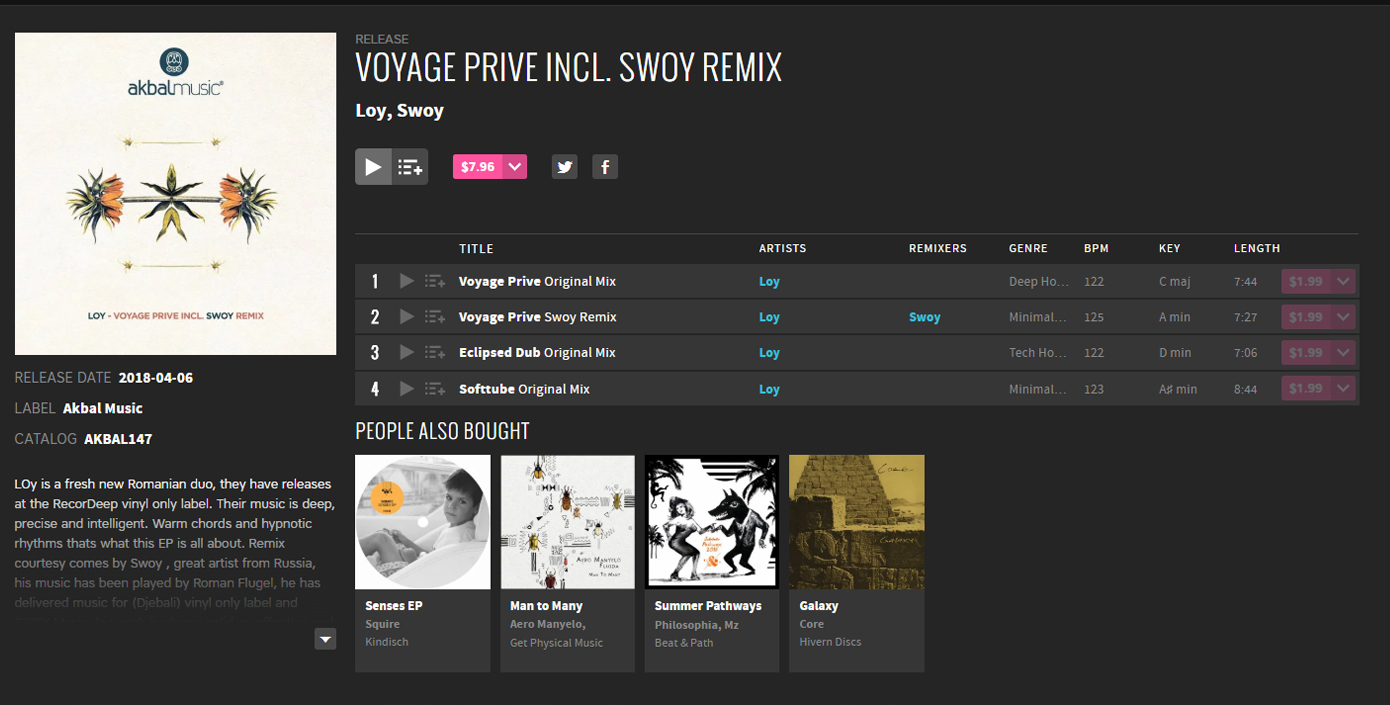 Feedback:
Sasha : Great EP. thank you for the music!
XLR8R: dope release nice work
Ray Okpara: Softtube for me
Gab Rhome: Solid package here – straightforward subdued grooves.
Dance Spirit: supah grooves <3 :)
Death on the Balcony: Lovely EP.. will play these! hard to pick a fave!
Audiofly: nice nice"
YokoO: Lovely thank you : )
Argenis Brito: thank you, solid release
Nick Warren: All 3 originals are very cool, support from me
Jozif: what a delicious package some proper classy deep dreamy business
What do you think?