KUDOS ICE
New Year's Eve 2019 / Poiana Brasov
The best place to be for New Year's Eve is in Poiana Brasov, at the sixth edition of Kudos Ice.
Alex Kennon (Official), Mihai Popoviciu, Sabb, ROSARIO INTERNULLO, Mano Andrei & Azteca, Dobrikan Alin, Bross, Pagal, Negru and Say Twice are the artists who are going to keep the party going for 2 straight days.
The event will start on 29th of December and will end on 1st of January.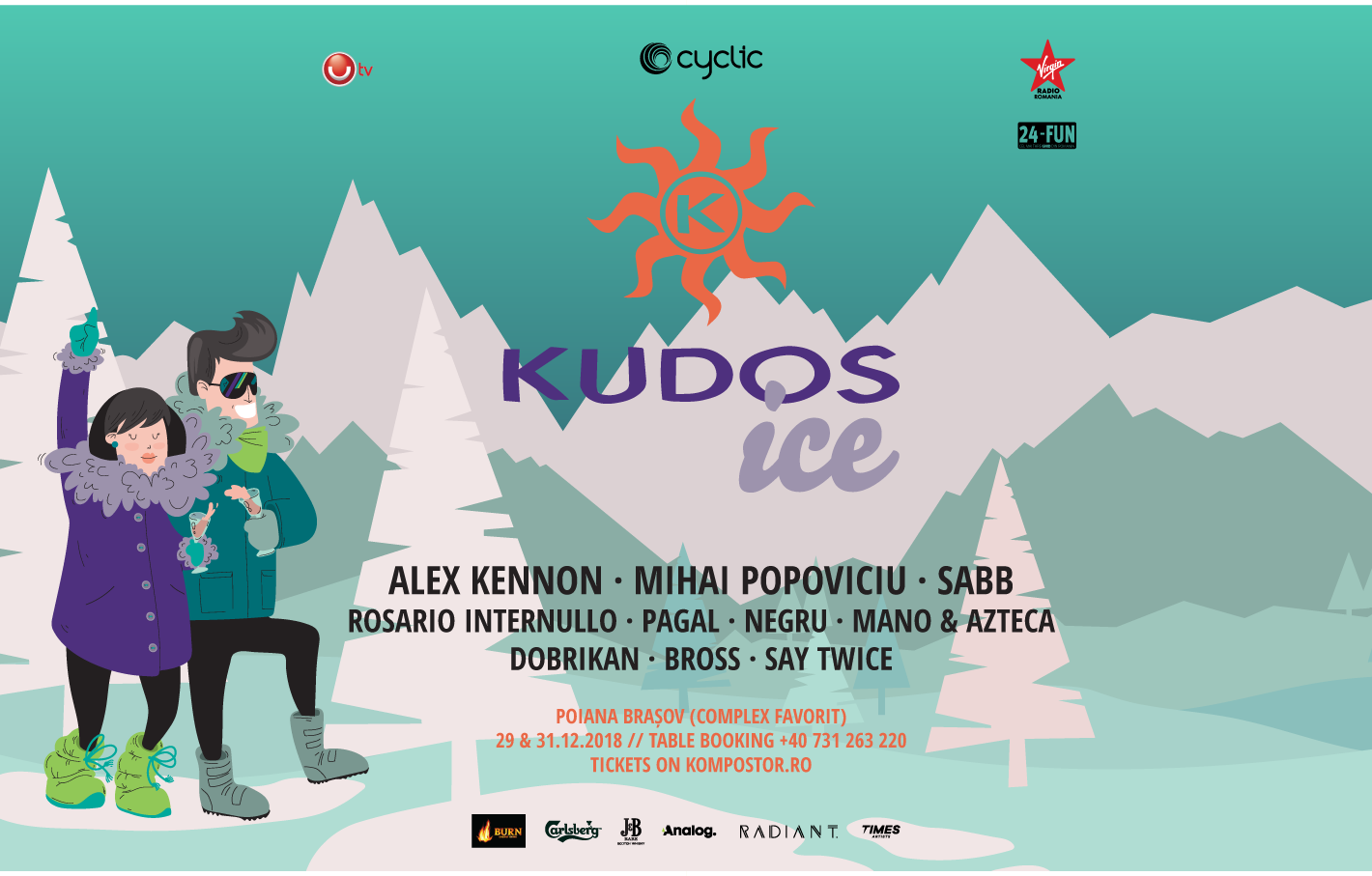 "We vibrate on the same waves
Our hearts beat at the same rhythm
We are more than the volume of the music
We feel the music together. "
The clubber's New Year's Eve is gaining altitude. We're replacing sand castles with snowmen, the swimsuits with sky wear, and we're promising you that you'll get in the new year on the beats of the best artists.
Bilete
Location 
Complex Favorit Poiana Brasov,
Join the event – https://www.facebook.com/events/723275928025604/