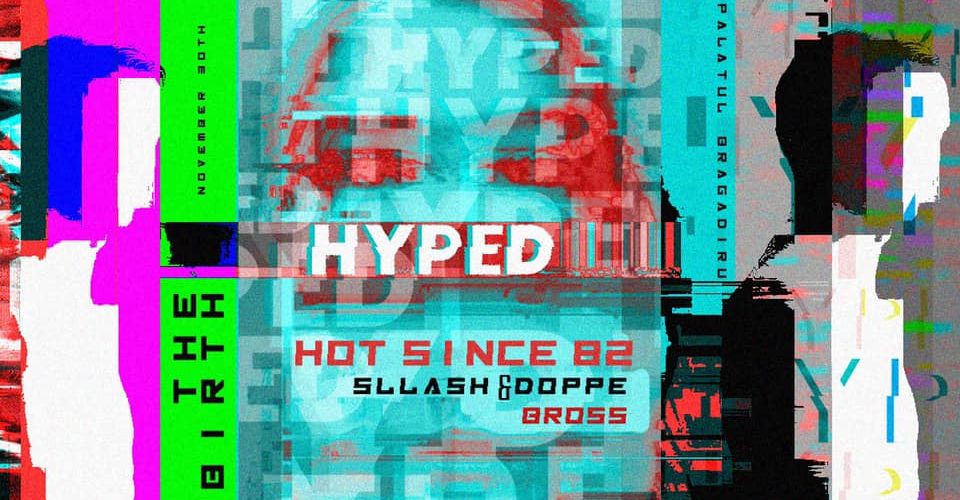 November 30th marks the birth of something new and exciting for the Bucharest nightlife. On that Saturday night ,a new party concept comes to life: Hyped.
We are more than Hyped to present you the freshest, coolest party concept in the whole city. But this will be more than a party! Expect interactive live shows, dancers and your weirdest fantasies to come true, in a breathtaking atmosphere.
The event will take place at one of Bucharest's most wonderful venues, Bragadiru Palace. And when we talk about music, there is even good news. The British artist HotSince82 will be the headliner, and will entertain the crowd with his well-known songs. The boys from Sllash& Doppe and Bross will complete the amazing lineup, and make sure that you keep dancing until late in the morning.
Tickets are now on sale. Click HERE, follow the instructions on the page and get your ticket for the event.
Stay updated with our activity on Instagram,  or Facebook .
In the meantime, we prepared a Spotify playlist with all the hot tracks that will get you in the mood for the big night. You should start practicing your dance moves.