Deep in the Grass with Rodriguez Jr., Bross, Dobrikan, Alex & Mircea Babescu, Adrien 
Indoor edition/ 9 Noiembrie 2018/ World Trade Center Bucharest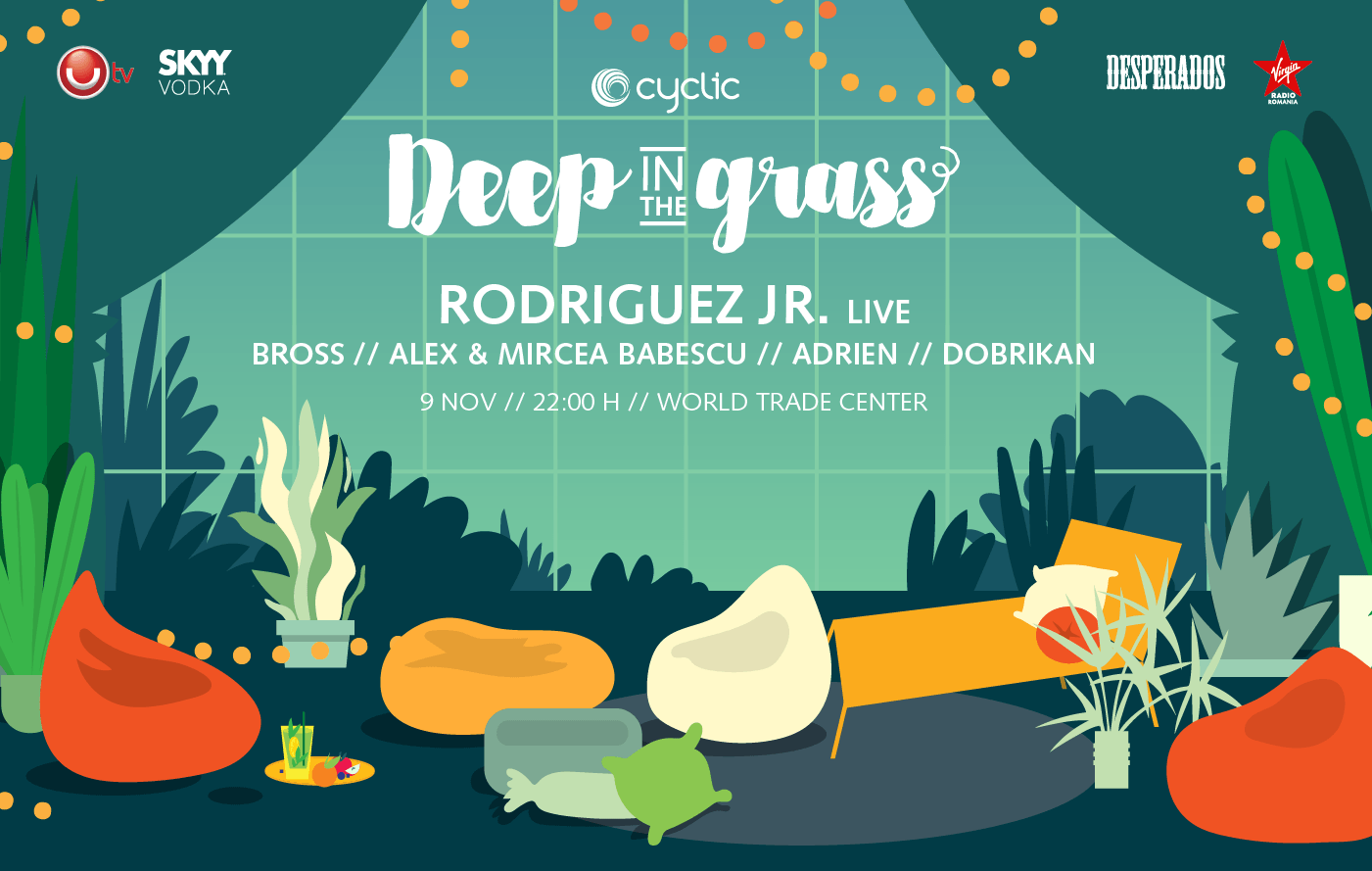 It's always Summer somewhere. În mintea noastră, mereu.
Decor de outdoor, ca cea mai verde zi de vară, dar indoor. Nu se aud păsărele, dar se aude Rodriguez Jr., masterul eclectic de la mobilee, cu un live set de excepție. Se aud și deep dreamerii Bross, Alex & Mircea Babescu și Adrien alaturi de partea melodioasa a lui Dobrikan. Suntem la Deep in the Grass.
Înconjurați de verdeață și de cei mai buni prieteni dansăm pe 9 noiembrie la World Trade Center, de la ora 22:00.
Join the event on Facebook and stay updated.
World Trade Center, Montreal Square 10, București 011469
9 Noiembrie/ ora 22:00