Deep in the Backyard with Viken Arman (Live), Lost Desert, Mihai Popoviciu, Bross, Alex & Mircea Babescu, Adrien, Andrew Case, Victhor
May 11th, 16:00, Food Circus, Bucuresti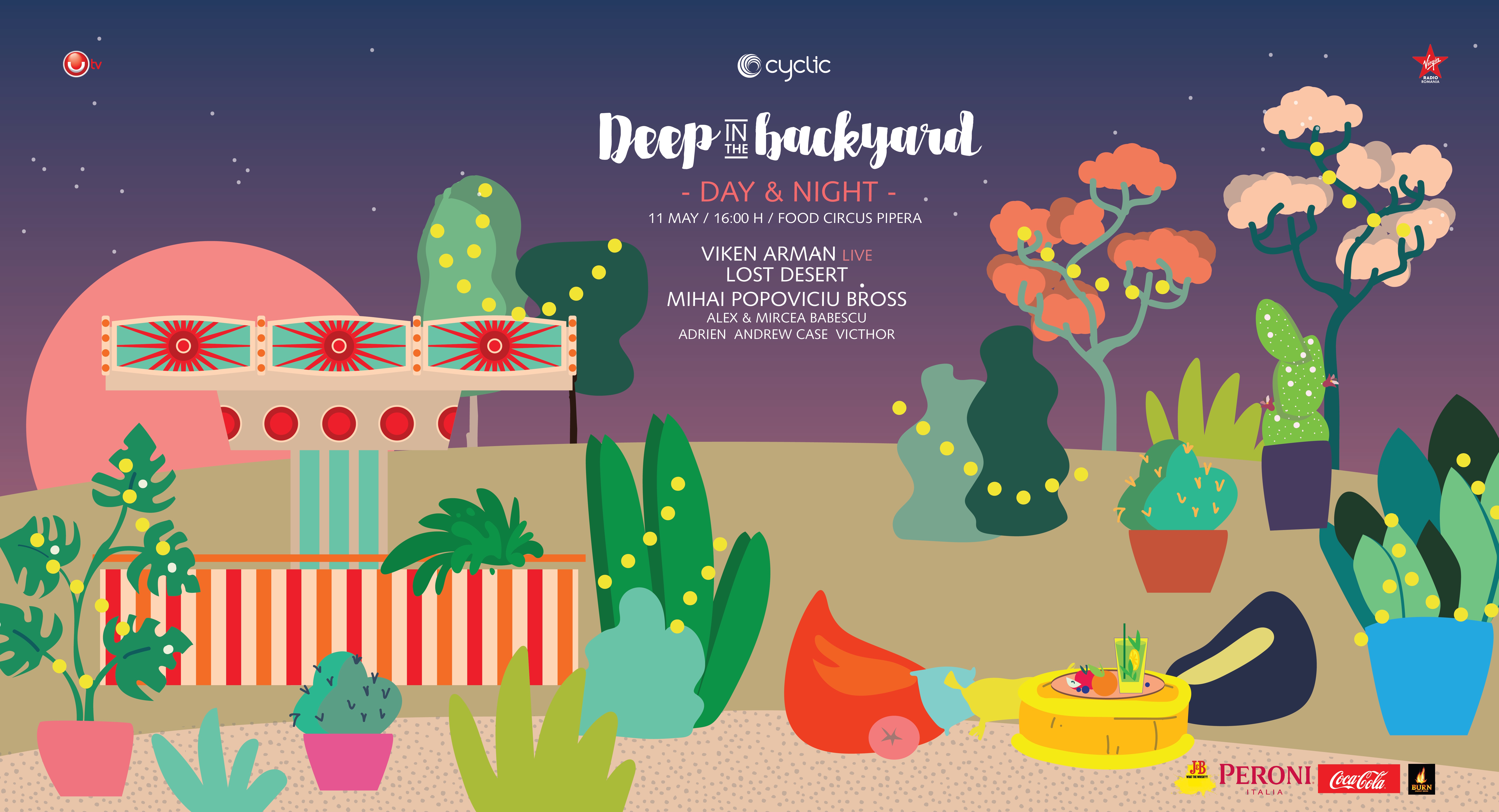 In the grass or in the backyard? Even both, if possible, as long as the music makes us dream.
On 11th of may, Deep in the Grass becomes again "Deep in the Backyard". Starting  afternoon, the groovy, deep vibes of the music will last until the next morning, all taking place in a wonderful location, at Food Circus Pipera.
Also, for the first time in Bucharest, Viken Arman, will be there to showcase his trademark sounds, combining ancient melodies with electronic beats in a live act you really don't want to miss. The lineup would not be complete without Lost Desert, the so called "professional dreamer", who has been a part of the "Deep in the Grass" story since the beginning.  Our dear friend and the mastermind of Cyclic Records- Mihai Popoviciu, will also join us together with our local artists, Bross, Alex & Mircea Babescu, Adrien, Andrew Case and Victhor. They are the ones that will keep the party going for the whole day. And night.
Get ready for more than 12 hours of deep house, on 11th of May at Food Circus Bucharest (Pipera).
We're covered for good Mood. And good Music. You just have to be there and enjoy yourself!
TICKETS
Soon to be announced.