Deep in the Backyard with Viken Arman (Live), Lost Desert, Mihai Popoviciu, Bross, Alex & Mircea Babescu, Adrien, Andrew Case, Victhor
11 mai, ora 16:00, Food Circus, Bucuresti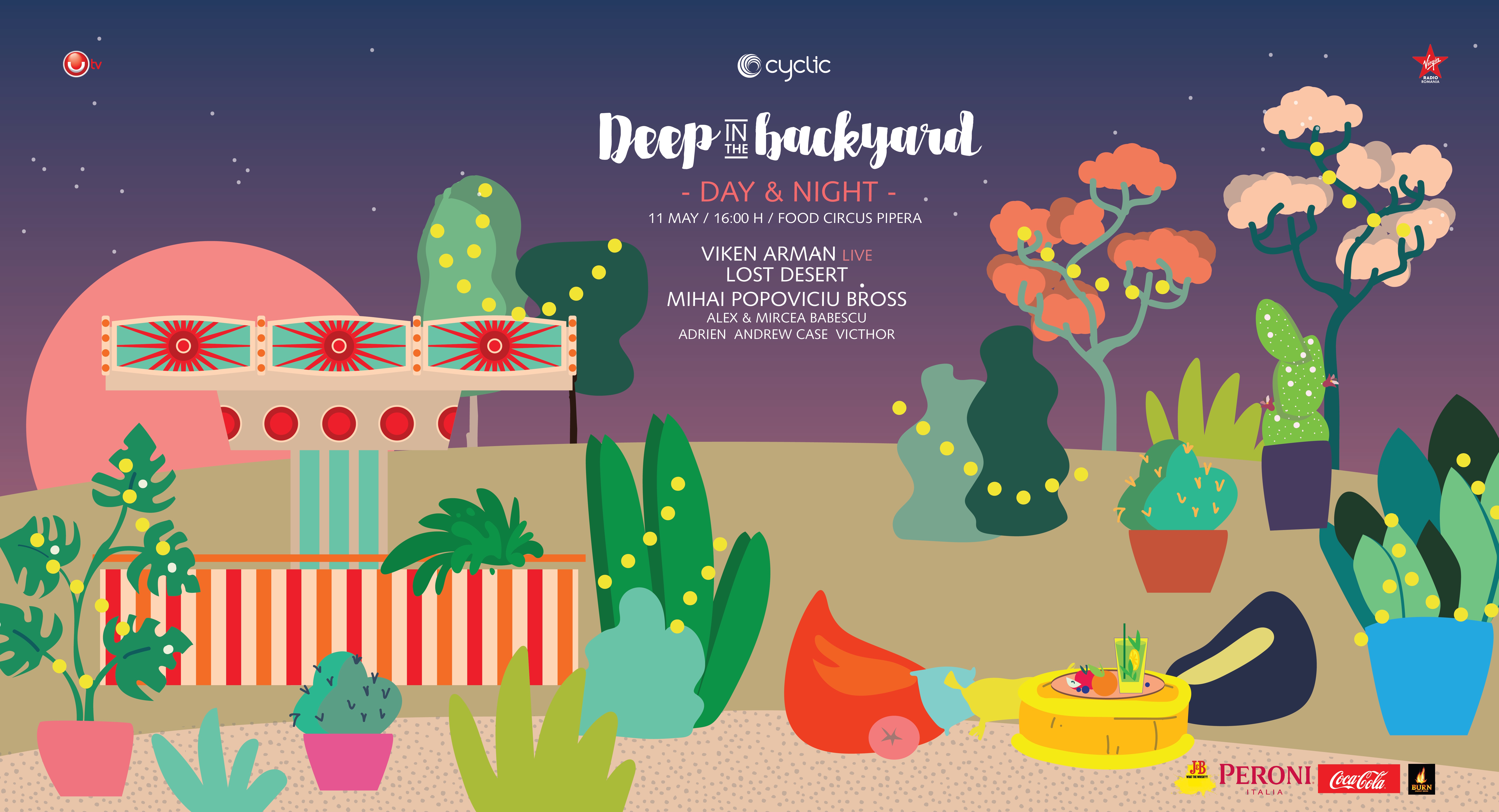 In the grass or in the backyard? Even both, if possible, as long as the music makes us dream.
Pe 11 mai, Deep in the Grass se tranforma din nou în Deep in the Backyard. De după-amiază, până a doua zi dimineață, vibe-urile deep vor fi întreținute într-un background de poveste, la Food Circus.
In the backyard vine, pentru prima data in Bucuresti, Viken Arman, intr-un live act in care combina melodii antice cu beaturi electronice. Lineup-ul nu ar fi complet fara Lost Desert, proffesional dreamer-ul care e parte din povestea Deep in the Grass inca de la inceput. Prietenul nostru and the mastermind of Cyclic Records – Mihai Popoviciu, se alatura si el, langa deep dreamerii locali – Bross, Alex & Mircea Babescu, Adrien, Andrew Case si Victhor. Ei sunt cei care ne vor tine in priza de la apus pana la rasarit.
Peste 12 ore de deep house, pe 11 mai la Food Circus Bucharest (Pipera) – de la 16:00 până când te țin picioarele a doua zi. Dacă vremea nu ține cu noi, petrecerea se mută la câțiva metri mai departe, în interior la Si-Lounge. We're covered for good mood. You just have to be there and enjoy yourself.
TICKETS
Soon to be announced.